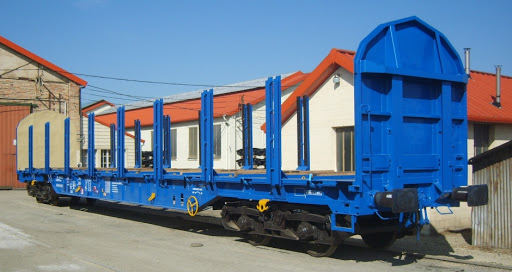 We are searching a Wagon & Safety Engineer (Paris, France) on behalf of a long lasting and well-known company operating within the industrial railcar rental business.
Wagon Engineers are technically qualified and are responsible for the safety of wagons in operation whilst limiting maintenance costs and down-time to a minimum. They are in charge of the on-site inspections and monitoring of the maintenance suppliers but also on a daily support to Fleet Management team.
Technical expertise and capacity of analysis are the main characteristics of this function. Dedicated to geographical areas as well as area of expertise the mission of the technical manager is:
1 - Missions
Maintenance
Monitor the maintenance suppliers by technical visits/audits (according to Technical Visit Plan DT-239) and quality checks (wagon exit inspections),
Instruct wheelset centers about the type of maintenance to perform on each wheelset,
Conduct investigations on sites,
Establish instructions for corrective repairs and select the workshop to perform it (for damages on tracks)
Manage the realization of the maintenance with the maintenance suppliers:
Establish all the necessary technical instructions to the workshops,
Provide technical support to workshops,
Validate the revision dates of wagons and wheelsets and any extensions as required, support Fleet Managers in identification of parts and processing spare parts requests, support Fleet Managers in validation of exit documentation,
Ensure the recording and traceability of maintenance, make workshops fulfill their requirements (downtimes, quality claims, documentation),
Actively support Fleet Managers when required in establishing proof of Lessee responsibility.
Deliveries/Redeliveries
Support Wagon Resource Manager / Sales in choice of wagons for delivery, especially for the area of expertise
Deliver support for Fleet Managers and Wagon Resource Manager on Deliveries/Redeliveries of wagons,
Perform the Deliveries/Redeliveries inspections, incl. support to Fleet Managers for rebilling
ECM responsibilities
Alert by opening an Incident Report in the event of an anomaly detected by him,
Assess the criticality of events,
Lead Incident Report investigations for critical events,
Confirm proper repair and release the wagon back to service in case of critical damages,
Collect return of experience from maintenance providers, customers and RUs,
Develop Company's maintenance manuals,
Manage maintenance development/design projects allocated to him,
Support Maintenance Organization Manager in choice of workshops.
Wagon fleet
- Provide technical Support to Fleet Managers / Wagon Resource Manager / Sales / Customers for the fleet for which Wagon Engineer is a Competent Person
- Creates parts and part types for the Purchase and Logistics Activity.
2 - Responsibilities
Evaluation of a wagon or a component condition in regards of availability, reliability, interoperability and safety criteria, in order to propose safety measures to management.
Ensure that maintenance providers are working acc. to company maintenance manuals/instructions and quality requirements.
Completeness, consistency and accuracy of company maintenance manual (instructions) for the area of Competency
Definition of relevant maintenance design proposals, incl. drafting of Risk Assessment.
3 - Activities that affect rail safety
Preparation of wagons for deliveries and redeliveries,
Definition of maintenance instructions,
Analysis of maintenance data
Monitoring of maintenance suppliers in terms of quality and of safety
Supporting Logistics in the technical description of wagons spare parts and components.
4 - Interfaces
With which other functions (internal and external) does the function interact?
Internal functions
Technical Department

Fleet Management Department (Fleet Managers, Area Managers, and Wagon Resource manager, Maintenance Organization Manager)
External functions
Maintenance suppliers
Customers
Railway Undertakings
Initial training and qualifications
Rail engineer or technician with over 5 years' experience in the rail sector or equivalent
5 - Skills and experience required
Soft skills
- Organized, accurate and meticulous
- Proactive
- Good contact with workshops
- Ability to work in a team but also ability to work alone
Hard skills / Technical
- General mechanics,
- Fluent English (read, written spoken)
- Manufacturing processes,
- Basics about welding and non-destructive testing,
- Knowledge of wheelsets, bogies and air brakes,
- Knowledge of wagon superstructure equipment.
- Knowledge of GCU, VPI and FIRM maintenance manual
- Basic knowledge of EN standards regarding wagon design and maintenance
Technical analysis – Knowledge of the maintenance reference documents – Assessment of criticality
Planning and organization
Negotiation (with wagon builders)
Communication (internal and external)
Monitoring and reporting
Full time job, based in Paris (F) + travels
Wages according to experience + bonus
Please contact Lionel Guérin at lionel.guerin@amenia.com
Paris